Detail of Norway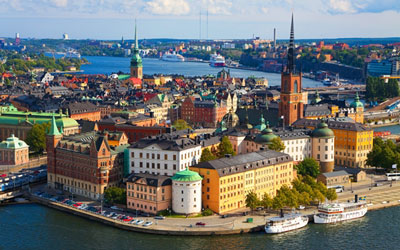 Introduction:
Norway is a Scandinavian country encompassing mountains, glaciers and deep coastal fjords. Oslo, the capital, is a city of green spaces and museums. Preserved 9th-century Viking ships are displayed at Oslo's Viking Ship Museum. Bergen, with colorful wooden houses, is the starting point for cruises to the dramatic Sognefjord. Norway is also known for fishing, hiking and skiing, notably at Lillehammer's Olympic resort.
Country Name: Norway
Government: Unitary parliamentary constitutional monarchy
Independence:  May 17, 1814
President:
Prime Minister: Erna Solberg
Capital City: Oslo
Land Area: 385,203 km⊃2;
Population: 5.233 million (2016)
Ethnic Group:
Norwegian
Sami
Jewish
Traveller
Forest Finn
Romani
Kven
Major Religion:  Lutheran
Official Language: Norwegian
Major Language:  Norwegian
Currency:  Norwegian krone (NOK)
Local Time: CET (UTC+1)
Telephone Code: +47
GDP: Total $443 billion
Bank: Norges Bank
Exchange Rate with BD Currency: 10.44BDT
Why Study in Norway
Norway's dramatic fjords may top your bucket list, but these natural wonders are far from the only reason to consider Norway for your international education. Here are five top reasons why Norway makes the grade as a top study destination.
1. An Unbeatable Standard of Living: If living well is your end game, then look no further than Norway. The UN consistently ranks Norway -- eight times in a row and counting! -- at the top of its annual list of best countries across factors including global wealth, education and health and safety. Throw in the troll dolls, and why wouldn't you want to study here?
2. Foodie Fun: Norway's has a thriving fishing industry….along with the fish to show for it, including world-famous pickled herring, mackerel and salmon. But the country's celebrated cuisine encompasses far more than fish: from waffles with sour cream and jam filling to an abundance of adorable cafes, you won't go hungry here. Luckily, you'll also have access to plenty of exercise thanks to....
3. Winter Fun: Skiing has been Norway's national pastime dating back to 5100 B.C., and long snowy winters continue to make it an amazing place for skiers and snowboarders. But summer has plenty of offerings too thanks to 24 hours of sunlight...along with the festivals and celebrations that go along with it.
4. Embracing Innovation: While Norway is often acknowledged for its rich past, it has an equally bright future thanks to a national mindset which prioritizes knowledge, technology and innovation.
5. A Native Tongue: While Norwegian is Norway's primary language, English is a predominant as the country's second language. Norwegians began studying Norwegian in primary school, so by the time they hit university age, they're well-versed. While speaking the local language is always a plus, it's entirely possible to live in Norway without knowing a word of Norwegian.
Education System:
INSTITUTION TYPES & CREDENTIALS
Types of higher education institutions:
Universiteter (Universities)
Vitenskapelige høyskoler (Specialized University Colleges)
Statlige høyskoler (State University Colleges)
Kunsthøyskoler (University Colleges of the Arts)
Private høyskoler (Accredited private institutions of higher education or private institutions of higher education with programme accreditation)
School leaving and higher education credentials:
Vitnemål Fra Videregående Skole
Høgskolekandidat
Bachelor
Candidatus/ta Magisterii Grad (phased out in 2005)
Sivilarkitekt (will be phased out in 2007)
Sivilingeniør (will be phased out in 2007)
Siviløkonom
Candidata/Candidatus
Magister Artium (will be phased out in 2007)
Master
Doctor (phased out since 2002/3)
Doctor Philosophiae
Philosophiae doctor
Top Universities:
Universitetet i Oslo    
Norges teknisk-naturvitenskaplige universitet          
Universitetet i Bergen
UiT Norges arktiske universitet         
Høgskolen i Østfold  
Handelshøyskolen BI
Universitetet i Agder 
Høgskolen i Sørøst-Norge
Cost of Education & Living:
Semester student union fee that has to be paid in full, which is around 32 – 64 EUR.
To give you an idea of the living expenses for a student in Norway, we have put together a modest budget for one semester (all numbers are approximate):
Housing: NOK 17 500
Food: NOK 15 000
Books & Supplies: NOK 5000
Transportation: NOK 3000
Other expenses: NOK 12 000
Job Prospects:
The services sector forms a large part of the Norwegian economy and major industries include:
agriculture
chemicals
fishing
food processing
metals
mining
paper products
petroleum and gas
shipping
Textiles.
PR Prospects:
After three years of residency in Norway, it is possible to apply for permanant residency permit. There are some requirements:
- Your temporarily residence permit needs to have been a skilled worker or family member of one.
- You need to have completed language courses at minimum level A2 or level 2 at the university, Bergenstest or similar
- You need to have a valid residency permit when you apply
- Your stay in Norway has been continuous
Admission Requirements:
Bachelor programmes at UiO
The University of Oslo's four-year bachelor programmes (one year of compulsory Norwegian language courses + three-year bachelor's programme) is presently on hold and UiO will not be offering admission to these programmes this coming year.
Visa Requirements:
A completed application form.
Receipt of having paid the application fee (NOK 3,200, which is roughly US$370)
A valid travel document (i.e. passport)
Two recent passport-sized photos with a white background.
Evidence of admittance to an approved full-time education program.