Detail of Austrilia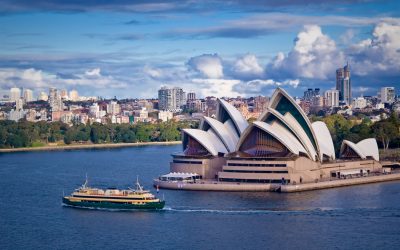 Australia boasts some of the world's most beautiful natural wonders such as the Great Barrier Reef - the world's largest coral reef system, the Heritage Listed Ayers Rock (Uluru), the Bungle Bungles in Western Australia, the Twelve Apostles along the Great Ocean Road. Man-made icons include the Sydney Harbour Bridge and the Sydney Opera House.
The population of Australia in 2011 was 21,507,717 with the most populated states being New South Wales, Victoria and Queensland. Canberra is the Nations' capital is an interesting city that is home to the Parliament House, Old Parliament House and the War Memorial.
The geography of Australia ranges from deserts, mountainous, tropical islands, rain forests, lakes and rivers. The longest river in Australia is the Murray River which is 2375 kilometres long. The Murray River begins in New South Wales, then travels through Victoria and finally South Australia where the Murray Mouth meets the Southern Ocean. The Murray River is home to a variety of wildlife such as platypus, Murray cod, golden perch, trout and cod. The river is also famous for its paddle steamers and there are paddle steamers that cruise along the river for several days.
Country Name: Commonwealth of Australia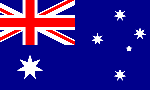 Government: Federal parliamentary constitutional monarchy
Independence: 1 January 1901
President: Scott Ryan
Prime Minister: Malcolm Turnbull
Capital City: Canberra
Land Area: 7692000 Square Km
Population: 24.13 Million (2016)
Ethnic Group: https://en.wikipedia.org/wiki/Category:Ethnic_groups_in_Australia
Major Religion: Christianity
Official Language:  Australian English
Major Language:  Australian English
Currency: Australian dollar (AUD)
Local Time: (UTC+8 to +10.5)
Telephone Code: +1
GDP: Total $1.313 Trillion, Per capita $52,191 (2018)
Bank: Reserve Bank of Australia
Exchange Rate with BD Currency: 64.2414 BDT
Why Austrilia (For Study):
Education System:
The Australian education system provides primary, secondary and tertiary education.
School education (Primary and Secondary)
School education is similar across all of Australia with only minor variations between states and territories. School education (primary and secondary) is compulsory between the ages of six and sixteen (Year 1 to Year 9 or 10). School education is 13 years and divided into:
Primary school - Runs for seven or eight years, starting at Kindergarten/Preparatory through to Year 6 or 7.
Secondary school - Runs for three or four years, from Years 7 to 10 or 8 to 10.
Senior secondary school - Runs for two years, Years 11 and 12.
Tertiary education
Tertiary education includes both higher education (including universities) and vocational education and training (VET).
Top Universities:
Cost of Education & Living:
Accommodation
Hostels and Guesthouses - $90 to $150 per week
Shared Rental - $85 to $215 per week
On campus - $90 to $280 per week
Homestay - $235 to $325 per week
Rental - $165 to $440 per week
Boarding schools - $11,000 to $22,000 a year
Other living expenses
Groceries and eating out - $80 to $280 per week
Gas, electricity - $35 to $140 per week
Phone and Internet - $20 to $55 per week
Public transport - $15 to $55 per week
Car (after purchase) - $150 to $260 per week
Entertainment - $80 to $150 per week
Minimum cost of living
The Department of Home Affairs(opens in a new window) has financial requirements you must meet in order to receive a student visa for Australia. From 1st February 2018 the 12 month living cost is:
You - $20,290
Partner or spouse - $7,100
Child - $3,040
Job Prospects:
Recent growth areas include:
construction
education and training
manufacturing
mining
Public administration.