Detail of UK
Introduction:
The United Kingdom, made up of England, Scotland, Wales and Northern Ireland, is an island nation in northwestern Europe. England – birthplace of Shakespeare and The Beatles – is home to the capital, London, a globally influential centre of finance and culture. England is also site of Neolithic Stonehenge, Bath's Roman spa and centuries-old universities at Oxford and Cambridge.
Country Name: United Kingdom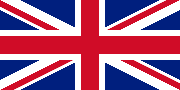 Government: Unitary parliamentary constitutional monarchy
Independence: June 23, 1974
President:
Prime Minister: Theresa May
Capital City: London
Land Area:  243,610 square kilometres
Population:  65.64 million (2016)
Ethnic Group:
87.1% White
7.0% Asian
3.0% Black
2.0% Mixed
0.9% others
Major Religion: Christian
Official Language: English
Major Language:  English
Currency: Pound sterling (GBP; £)
Local Time: Greenwich Mean Time (UTC)
Telephone Code: +44
GDP: Total $2.624 trillion
Bank: Bank of England
Exchange Rate with BD Currency: 110.01 BDT
Why Study in UK:
Growing Destination
Worldwide Recognition
Education Costs are Lower
Work Opportunities
Scholarships/ Loans
Gateway to Europe
Multicultural Nation
Education System:
Top Universities:
1. University of Cambridge
2. University of Oxford
3. UCL (University College London)
4. Imperial College London
5. King's College London (KCL)
6. University of Manchester
Cost of Education& Living:
The cost of education for an international student in the UK can beis generally lower compared to the USA and other countries. Programs in the USA can be $25,000 or more a year in tuition alone. Tuition for the majority of UK higher education institutions generally £6,000 to £7,000 a year - considerably less!