Detail of USA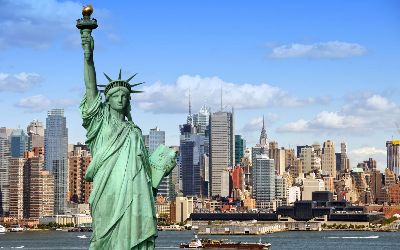 Introduction:
The United States of America (USA), commonly known as the United States (U.S.) or America, is a federal republic composed of 50 states, a federal district, five major self-governing territories, and various possessions. At 3.8 million square miles (9.8 million km2) and with over 325 million people, the United States is the world's third- or fourth-largest country by total area and the third-most populous country. The capital is Washington, D.C., and the largest city by population is New York City. Forty-eight states and the capital's federal district are contiguous and in North America between Canada and Mexico. The State of Alaska is in the northwest corner of North America, bordered by Canada to the east and across the Bering Strait from Russia to the west. The State of Hawaii is an archipelago in the mid-Pacific Ocean. The U.S. territories are scattered about the Pacific Ocean and the Caribbean Sea, stretching across nine official time zones. The extremely diverse geography, climate, and wildlife of the United States make it one of the world's 17 megadiverse countries.
Country Name:  United States of America (USA)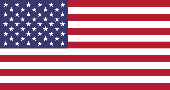 Government: United States of America/ Federal presidential constitutional republic
Independence: July 4, 1776
President: Donald Trump
Prime Minister: ----------
Capital City: Washington, D.C
Land Area: 9834000 square Km
Population: 311.6 Million (2011)
Ethnic Group: There are five ethnic groups in USA which are White, Black, Asian, Native American and Hispanic American.
Major Religion: Christian
Official Language: English
Major Language:  English
Currency: US Dollar ($)
Local Time: UTC-10/GMT
Telephone Code: +1
GDP: 2.8% (Jan, 2018)
Bank: Federal Reserve System
Exchange Rate with BD Currency: 84.6809 BDT
Why USA (For Study):
World Renowned Academia
Academic Flexibility
Career Opportunities
Research And Training Opportunities
Use Of Technology
American Culture And Campus Life
Help And Support To International Students
Education System:
Primary And Secondary School
Grading System
Academic Year
The U.S. Higher Education System: Levels Of Study
First Level: Undergraduate
Second Level: Graduate in Pursuit of a Master's Degree
Third Level: Graduate in Pursuit of a Doctorate Degree
Characteristics of the U.S. Higher Education System
Classroom Environment
Credits
Transfers
Types of U.S. Higher Education
State College or University
Private College or University
Community College
Institute Of Technology
Top Universities:
Princeton University
Harvard University
University of Chicago
Yale University
Columbia University
Massachusetts Institute of Technology
Stanford University
University of Pennsylvania
Duke University
California Institute of Technology
Cost of Education & Living:
Particular
Public two-year colleges
Public four-year colleges (in-state fees)
Public four-year colleges (out-of-state fees)
Private non-profit four-year colleges
Tuition and other fees
$3,570
$9,970

 

$25,620
$34,740
Room and board
$8,400
$10,800
$10,800

 

$12,210
Total (per year)
$11,970
$20,770
$35,420
$46,950
Source: College Board
Job Prospects:
Electrical Engineering
Mechanical and manufacturing
Design software field (AutoCAD, Solidworks, ProE)
MS + PhD in material sciences
Permanent Residence (PR) Prospects:
United States lawful permanent residency, informally known as having a green card, is the immigration status of a person authorized to live and work in the United States of America permanently. Green cards are valid for 10 years for permanent residents, and 2 years for conditional permanent residents. After this period, the card must be renewed or replaced. The application process may take several years. An immigrant usually has to go through a three-step process to get permanent residency that includes petition and processing.
Admission Requirements:
What are the entry requirements for a Bachelor's degree in the USA?
Successful completion of the international equivalent of US/Canadian secondary education (Year 12)
Diploma or acceptable certification of graduation from High School in your home country
English language ability between TOEFL iBT 68 and 80 for direct entry (no official TOEFL score needed for some programs) - see English language requirements
Proven academic achievement demonstrating your ability to succeed in university-level studies
What are the entry requirements for a Master's degree in the USA?
International equivalent of a North American four-year Bachelor's degree program from an accredited university
If you have a three-year Bachelor's degree or diploma, you can complete a qualifying Pre-Master's program first
Official transcripts for all colleges/universities attended
English language ability between TOEFL iBT 79 and 95 for direct entry (an official TOEFL score may not be required for ESL and Pre-Master's programs) - see English language requirements
Two letters of recommendation
Resume for MBA programs
Plus specific requirements for individual courses
Visa Requirements:
In general, prospective students will go through five stages when applying for a US student visa:
Apply to and be accepted by a Student and Exchange Visitor Program (SEVP)-approved school in the US (six to twelve months prior to US study)
Pay the Student and Exchange Visitor Information System (SEVIS) fee;
Complete a US student visa application along with recent photo(s)
Pay the visa application fee
Schedule and attend a visa interview