Detail of Canada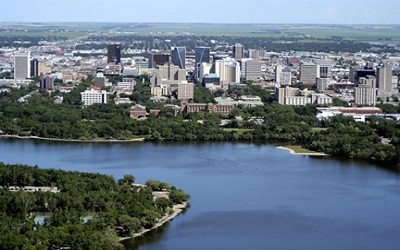 Introduction:
Canada is a North American country stretching from the U.S. in the south to the Arctic Circle in the north. Major cities include massive Toronto, west coast film centre Vancouver, French-speaking Montréal and Québec City, and capital city Ottawa. Canada's vast swaths of wilderness include lake-filled Banff National Park in the Rocky Mountains. It's also home to Niagara Falls, a famous group of massive waterfalls.
Country Name: Canada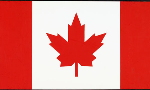 Government: Federal parliamentary constitutional monarchy
Independence: July 1, 1867
President:
Prime Minister: Justin Trudeau
Capital City:  Ottawa
Land Area: 9.985 million km⊃2;
Population: 36.29 million (2016)
Ethnic Group:
List of ethnicities
74.3% European
14.5% Asian
5.1% Indigenous
3.4
Admission Requirements:
Admissions requirements at Seneca vary for each program. Please visit the program pages on our website for specific academic requirements.
General Language proficiency
All applicants to Seneca must be well prepared to study in English. If you are coming from a country where English is not the primary language, you must show one of the following:
Successful completion of a minimum of two years of full-time study in a school and country where English is the primary language
A recognized international language test score such as IELTS Academic, TOEFL or PTE Academic
Successful completion of an English preparatory program offered at Seneca
For more information on English language testing for international applicants, go to English Language Institute - Testing.
Admission to a Diploma (2 yrs) or Advanced Diploma (3 yrs) Program
International Application Form
Application fee of $65 CAD (non-refundable)
High School graduation transcripts (grades) for Grade 10, 11 & 12 showing all program-required subjects
International English Test Scores:

A minimum TOEFL score of 550 (paper based) or 80 (internet based with no test below 20) - TOEFL code 9212, OR
IELTS Academic with an overall minimum score of 6.0 (with no single test score below 5.5), OR
PTE Academic (Pearson Test of English) score 58
Admission to a Degree (4 yrs) Program
International Application Form
Application fee $65 CAD (non-refundable)
High School graduation transcripts (grades) for Grade 10, 11 & 12
Include transcripts for any post-secondary College/University courses or programs completed (if applicable)
International English Test Scores:

Minimum TOEFL score of 570 (paper based) or 84 (internet based with no test below 21), OR
IELTS Academic with an overall minimum score of 6.5 (with no single test score below 6.0), OR
PTE Academic (Pearson Test of English) score 60
Admission to a Certificate (1 yr) Program
International Application Form
Application fee of $65 CAD (non-refundable)
High School graduation transcripts (grades) for Grade 10, 11 & 12 showing all program-required subjects
International English Test Scores:

A minimum TOEFL score of 550 (paper based) or 80 (internet based with no test below 20) - TOEFL code 9212, OR
IELTS Academic with an overall minimum score of 6.0 (with no single test score below 5.5), OR
PTE Academic (Pearson Test of English) score 58
Admission to a Post-Graduate (1 yr) Program
International Application Form
Application fee $65 CAD (non-refundable)
University degree transcripts for all years
International English Test Scores:

Minimum TOEFL score of 580 (paper based) or 88 (internet based with no test below 22), OR
IELTS Academic with an overall minimum score of 6.5 (no single test score below 6.0), OR
PTE Academic (Pearson Test of English) score 60
Visa Requirements:
1. Decide on a university to apply to and get your acceptance letter
2. Check if you need a student visa for Canada
3. Apply for the Canadian student visa
4. Prepare all required documents for the student visa in Canada
5. Language requirements for my study in Canada
6. Biometrics appointment and interview