University Detail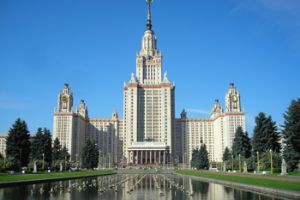 Moscow State University
Russia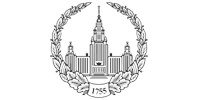 History
Moscow State University was established in 1755. More than 40 000 students (graduate and postgraduate) and about 7 000 undergraduates study at the university, and over 5 000 specialists do the refresher course here. More than 6 000 professors and lecturers, and about 5 000 researchers work for the faculties and research institutes.
Faculties
Faculty of Mechanics and Mathematics
Faculty of Computational Mathematics and Cybernetics
Faculty of Physics
Statue of a student in front of the Main Building.
Faculty of Chemistry
Faculty of Materials Science
Faculty of Biology
Faculty of Bioengineering and Bioinformatics
Faculty of Soil Science
Faculty of Geology
Faculty of Geography
Faculty of Medicine
Faculty of Physics and Chemistry
Faculty of History
Faculty of Philology
Faculty of Philosophy
Faculty of Economics
Faculty of Law
Faculty of Journalism
Faculty of Psychology
The Institute of Asian and African Studies
Faculty of Sociology
Faculty of Foreign Languages and Area Studies
Faculty of Public Administration
Faculty of World Politics
Faculty of Fine and Performing Arts
Faculty of Global Studies
Faculty of Education
Faculty of Political Science
Higher School of Business Administration
Moscow School of Economics
Higher School of Translation and Interpretation
Higher School of Public Administration
Higher School of Public Audit
Higher School of Administration and Innovations
Higher School of Innovative Business Administration
Higher School of Modern Social Sciences
Higher School of Television
Faculty of Further Education
Faculty of Military Training
Admission Requirements
This institutional profile has been created for use by University of Wisconsin-Madison graduate programs.  Other names: Moskovskij Gosudarstvennyj Universitet im. M.V. Lomonosova, Lomonosov Moscow State University.  First degree/qualification: 4 year bachelor's (bakalavr). 
 Minimum quality for UW-Madison Graduate School admission: 4.0/5.0 
Minimum level for UW-Madison Graduate School admission: 4 year first degree. 
Documents required: Official diploma (diplom) showing degree and date awarded with accompanying addendum - translation of academic record (not valid without the diploma) in Russian and English. Addendum and diploma registration numbers must be the same. 
Description: Instituted in 1775. Usual admission requirements are a competitive entrance examination and a general or specialized secondary school certificate (11 years of education). Note that the traditional five year diploma has been divided into two segments: (1) a four year program with general study in specific field culminating in the bakalavr (bachelor) degree, (2) two more years of specialization culminating in the magistr (master's degree).