University Detail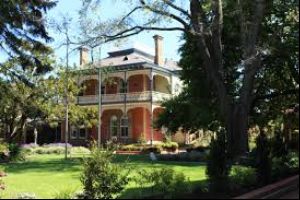 Australian Catholic University
Austrilia

History
Stablished on 1 January 1991 in eastern Australia - the Catholic College of Education Sydney in New South Wales, the Institute of Catholic Education in Victoria, McAuley College of Queensland, and Signadou College of Education in the Australian Capital Territory. The institutions that merged to form the university had their origins in the mid-19th century, when religious orders and institutes became involved in preparing teachers for Catholic schools and, later, nurses for Catholic hospitals.
Overview
Australian Catholic University is Australia's national university. The campuses of ACU is situated at brisbane, Sydney (North Sydney and Strathfield), Canberra, Ballarat and Melbourne. The university is open for all.
Major programs of this university are health sciences, education, human services, theology and philosophy and many more. By studying in Australian Catholic University one can achieve an Internationally recognized degree in Manila.
Courses
Undergraduate
Creative Arts, Visual Arts and Design
Arts and Media
Accounting
Business Administration
Human Resource Management
Marketing
Teaching
Environmental Science
Applied Public Health
Exercise Science
Midwifery
Nursing
Occupational Therapy
Paramedicine
Physiotherapy
Speech Pathology
Business Information Systems
Information Technology
Global Studies
International Development Studies
Law
Counselling
Psychology
Social Science
Social Work
Youth Work
Theology and Philosophy
Postgraduate
Accounting
Business Administration
Human Resource Management
Management
Marketing
Educational Leadership
Educational Studies
Religious Education
Teaching
Clinical Education
Exercise Science
Health Administration
Nursing
Business Information Systems
Information Technology
Occupational Health, Safety and Environment
upply Chain Management
Education Law
Counselling
Psychology
Social Work
High opportunities of employment
Graduates enjoy high rates of employment, and its diverse research and teaching partnerships throughout Australia and around the world reflect a commitment to community engagement, meeting real needs.