Detail of Malaysia
Introduction:
Malaysia is a beautiful and diverse country with many highlights. The many different regions, each with their own characteristic features, make this country the perfect destination for tourists. However, Malaysia does not entirely depend on tourism. This country's economy has been going strong for years. On the contrary to what some people (still) believe, Malaysia is not a third world country. The country has developed itself enormously in the past 50 years and this is clearly noticeable when visiting it. Especially in Malaysia's capital, Kuala Lumpur, you will see many modern buildings, a modern light rail transit system, many luxurious shopping malls and countless expensive cars on the roads. Life outside of the capital is often less developed; but even there the times of people only being able to afford a motorcycle are long gone. Country Name: Malaysia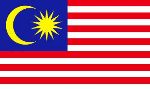 Government: Federal parliamentary elective constitutional monarchy
Independence: August 31, 1957
President: 
Prime Minister:  Mahathir Mohamad
Capital City: Kuala Lumpur
Land Area: 330,803 km⊃2;
Population: 31.19 million (2016)
Ethnic Group:
68.8% Bumiputera
23.2% Chinese
7.0% Indian
1.0% Others
Major Religion: Islam (61.3%)
Official Language: Malaysian
Major Language:  Malaysian
Currency: Ringgit (RM) (MYR)
Local Time: MST (UTC+8)
Telephone Code: +60
GDP: $340.000 billion
Bank: Bank Negara Malaysia
Exchange Rate with BD Currency: 21.03BDT
Why Study in Malaysia
1. The local universities are getting better
2. You can get a US, UK and Australian degree there...
3. at a lower cost
4. It's majorly multicultural
5. It needs skilled graduates.
6. It's simply beautiful
Education System:
Pre-school and kindergarten education for children age 4 to 6
Primary education from age 6+ to 11+ (Standard 1 to 6 for six years)
Secondary education from age 12+ to 16+ (Form 1 to 5 for five years)
Lower secondary from age 12+ to 14+ (Form 1 to 3)
Upper secondary from age 15+ to 16+ (Form 4 to 5) with the option to choose either
Academic secondary education; or
Technical secondary education; or
Vocational education; or
Religious secondary education
Post-secondary education or pre-university from age 17+ (for one to two years)
Form 6, STPM (for one-and-a-half years); or
Matriculation certificate (for one year); or
STAM (for one year)
Higher Education
Certificate and diploma education from age 17+ onwards
Teacher education at Teacher Training Institutes from age 17+ onwards
Bachelor's degree from age 18+ or 19+ (for three to five years)
Postgraduate studies [master's degree or PhD studies after acquiring a bachelor's degree] (for one to five years)
Top Universities:
Universities in Malaysia
Universiti Malaya (UM)
Universiti Putra Malaya (UPM)
Universiti Kebangsaan Malaysia (UKM)
Universiti Teknologi Malaysia (UTM)
Universiti Sains Malaysia (USM)
Cost of Education & Living:
Education Costs in Malaysia
Cost of Studying and Living in Malaysia Your course fees will consist of your tuition fees plus other related study expenses. Below are types of fees that you may incur during your course of study:
1. Academic Fees:
Registration fee
Tuition fee
Deposit
Computer/Science laboratory fee
Health & hospitalisation insurance premium
Library fee
Other incidental costs such as examination fees
2. Non-academic Fees:
Student visa fees
Medical check-up
Health and hospitalization insurance premium
Job Prospects:
1 .Information Technology (IT)
2. Building and Construction
3. Engineering
4. Oil and Gas
5. Tourism & Hospitality
6. Healthcare
7. Banking and Finance
8. Business & Management
9. Administration and Human Resource
10. Education and Training
PR Prospects:
Anyone granted permanent residence status in Malaysia is issued with an Entry Permit and Identification Card (MyPR). Permanent residence status entitles the individual to:
Reside in Malaysia for as long as they wish
Work and do business in the country
Buy property anywhere in Malaysia
Be exempt from any visa or immigration requirements
Eligibility requirements for Permanent Residence Status applicants:
High net worth individuals, who have a minimum of US$ 2 million Fixed Deposit in a Malaysian bank. This should remain in the bank for a period of five years. The individual and their spouse and children may seek permanent resident status after five years' stay in Malaysia. Applications should be submitted to the Immigration Department
Highly talented and highly skilled individuals, who are considered "world class" by any international organisation and who are recommended by an organisation. To apply for permanent residency in this category, applicants must submit a Good Conduct report from their home country that should be submitted with their application to the Immigration Department
Professionals, who are considered to have outstanding skills may apply for permanent residency. Applicants must be recommended by a relevant agency in Malaysia and submit a Good Conduct report from their home country. Applications should be submitted to the Immigration Department
Spouse of a Malaysian Citizen may apply for permanent residency if married to a Malaysian citizen for a minimum period of five years. The spouse must also have stayed in Malaysia for five years. The applicant should already have a Long Term Visit Pass and have one Malaysian sponsor. Applications should be made to the Immigration Department
The Points Based System is another way of applying for permanent residency. The minimum number of points required to apply for permanent residence status is 65 points out of 120. Applicants are also required to have one Malaysian sponsor and submit a Good Conduct report from their home country. Applications should be made to the Immigration Department
More information about applying for permanent residencycan be found on the government website 
Malaysian Citizenship
It is possible to get Malaysian citizenship by registration or naturalisation. Registration is for anyone who is a citizen of Malaysia by right but needs to be registered. Naturalisation is for anyone who wants to become a Malaysian citizen and who must abide by the requirements and conditions set out by the Federal Government of Malaysia. Dual citizenship is not allowed in Malaysia.
To become a Malaysian citizen, the applicant must have an adequate knowledge of the Malay language and have lived in Malaysia for ten of the past twelve years, including the year prior to naturalisation.
Admission Requirements:
Entrance/Admission Requirements in Malaysia
Students who wish to apply for postgraduate courses should have the following depending upon the courses they are applying for.
For postgraduate diploma and certificates, students must possess a recognised Bachelor's degree in any field.
For MA, MSc, MIT courses, students must hold bachelor's degree in the revenant field or other recognised qualifications equal to the bachelor's degree with relevant, critical experience
For MPhil courses, students must possess a recognised Bachelor's degree in the any field.
For MBA courses, students who want admission in Malaysia should possess a recognised Bachelor's degree with lower second or upper honours in any field plus 2 to 3 years relevant working experience
For Doctorate or PhD programmes students myst have bachelor's and master's degree relevant to area of research or recognised qualifications equivalent to Master's degree with required experience
DBA or Doctor of Business Administration has a minimum requirement of MBA or its equivalent plus considerable management experience or a recognised Master's degree with expert knowledge in the field of business and management
Professional Doctorate (Doctorate of Medical Science, Doctor of Engineering, Doctor of Manufacturing etc) is another course which needs bachelor's as well as master's degree in relevant field
Visa Requirements:
Engineers : Skilled – Recognised Graduate Visa (Subclass 476)
Must be under 31 years old
Specific Engineering Degree (discipline) at a Recognised Institution (Australia or overseas) in the last 2 years
Standard English Language Ability (IELTS – 6.0 in each of the 4 components)
Others : Skilled – Graduate Visa (Subclass 485)
Applied within 6 months after completed an eligible qualification in Australia
At least 2 years of study in Australia
Under the age of 50 years old
Standard English Language Ability (IELTS – 6.0 in all 4 components)
Your occupation must be in the Skilled Occupation List (SOL) of Australia
Visa Benefits
Full time work right for 18 months
Live and work in any part of Australia
May apply for permanent residence at any time (if you are able to meet the passmark for the General Skilled Migration points test)