Detail of Finland
Introduction:
Finland (in Finnish: Suomi) is a republic located in Northern Europe, with a population of about 5 million. Capital: Helsinki. Official languages are Finnish and Swedish. Especially younger Finns understand English relatively well.
Finland was part of Sweden until 1809, then autonomous grand duchy within the Russian empire. It has been independent since the 6th of December, 1917. The political system is a parliamentary republic with several parties and usually with coalition governments.
Finland was attacked by the Soviet Union in 1939 and was again at war with it in 1941-44 but managed to remain independent. However, Finland lost most of Finnish Carelia, including the second-largest Finnish city Viipuri. After the war Finland was compelled to a sort of military pact with the Soviet Union, and in Western countries Finland was often regarded almost as a satellite of the Soviet Union. However, Finland preserved its economical and political system.
Country Name: Finland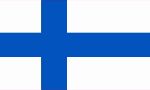 Government:  Unitary parliamentary republic
Independence:  6 December 1917
President: Sauli Niinistö
Prime Minister: Juha Sipilä
Capital City: Helsinki
Land Area: 338,424 km⊃2;
Population: 5.495 million (2016)
Ethnic Group:
Major Religion:
Evangelical Lutheran Church
Orthodox Church
Official Language: Finnish Swedish  Sámi
Major Language: 
Currency: Euro (€) (EUR)
Local Time: EET (UTC+2), EEST (UTC+3)
Telephone Code: +358
GDP: GDP (nominal)2018 estimate
• Total$289.557 billion
• Per capita $52,422
Bank: Bank of Finland
Exchange Rate with BD Currency: 97.46 BDT
Why Study in Finland
Ten Reasons to Study in Finland
1. Natural Beauty
2. Vibrant International Community
3. Strong Local Culture
4. World-Class Education
5. Safety
6. Everyone Speaks English
7. Modern Research Universities
8. Ideal Location
9. Well-Connected
10. The Saunas!
Education System:
EDUCATION SYSTEM IN FINLAND
Education is one of the cornerstones of the Finnish welfare society. We pride ourselves on an educational system that offers equal opportunities of education for all, irrespective of matters of residency, sex, economic situation or linguistic and cultural background.
THE FINNISH EDUCATION SYSTEM CONSISTS OF THE FOLLOWING:
Early childhood education and care (ECEC) (voluntary)
Pre-primary education (1 year, compulsory)
Basic education (9 years, compulsory)
Upper secondary education, vocational and/or general education (3-4 years)
Higher education in universities and universities of applied sciences (UAS)
Detailed information on the education system in Finland can be found on the Ministry of Education and Culture website, or on the Finnish National Agency for Education pages - see links in the right-hand margin.
For a listing of the higher education institutions in Finland, see section 'Where to study' of this site.
STUDY IN FINLAND PROVIDES ADVICE FOR HIGHER EDUCATION APPLICANTS
On this Study in Finland site, you will find information on how to apply to higher education in Finland.
If you are interested in upper secondary education, or vocational education, please refer to the Studyinfo.fi site for information and guidance. Information and advice on children's basic education, preschool etc. can be found on the www.infopankki.fisite, or on the website of the Finnish town/municipality your family will be living in.
As a bilingual country, the language of teaching is usually Finnish or Swedish. However, the higher education institutions also provide lots of programmes in English. To learn more, please get familiar with the different sections of this website.
Top Universities:
Universities in Finland
University of Helsinki
Aalto University
University of Turku
University of Jyväskylä
University of Eastern Finland
Cost of Education & Living:
Tuition costs for EU and non-EU students
Finland is one of the financial havens of Europe since universities and polytechnics do not charge tuition fees for students coming from EU/EEA countries.
Starting from autumn 2017, non-EU/EEA students will have to pay tuition fees. This will result in:
Minimum tuition for English-taught degree: 1,500 EUR/year
Average tuition fees English-taught: 10,000 – 16,000 EUR/year
Finnish or Swedish-taught degrees: free of charge
Highest tuition – University of Helsinki: 10,000 – 25,000 EUR/year
One of the lowest tuition – University of Lappeenranta: average of 10,000 EUR/year
Average living costs in Finnish cities
In Finland, you will need a total amount of 700 – 1100 EUR/month, depending on the area that you will live in. Helsinki is the most expensive city, while Laaperanta, Pori and Tampere are known as the most affordable student cities.
Check the average budget you would need for each of the large cities in Finland (including the accommodation)
 Job Prospects:
Medical specialists;
General practitioners;
Telesales workers;
Speech therapists;
Dentists;
Social-work specialists;
Oral hygienists;
Senior nurses and ward nurses;
PR Prospects:
Apply with this application either for a permanent Finnish residence permit (P) or for a long-term resident's EU residence permit for third-country nationals (P_EU). You can get a permanent residence permit when you have lived in Finland on a continuous residence permit (A permit) for an uninterrupted period of four years. You can get a P_EU residence permit when you have lived in Finland on a continuous residence permit (A permit) for an uninterrupted period of five years.
Right to work
Your right to work while your application is being processed depends on the grounds on which your previous residence permit was granted to you. If you only apply for a permanent residence permit after your previous residence permit has expired, you are not allowed to continue working. Read more about the right to work while your permanent residence permit application is being processed.
After you get a permanent residence permit, you have an unrestricted right to work.
General attachments
Valid passport (you must present it when you submit the residence permit application)
Passport photo complying with the photo guidelines issued by the police or a photograph retrieval code you received from a photo shop, OLEL_PK
Color copies of the passport page containing personal data and all pages that contain notes
Admission Requirements:
Before you can be considered an eligible applicant to a degree programme, you must fulfil certain requirements. These vary from one degree programme to another. Below you can find some general guidelines, but you should always check all the details with the university/UAS you are applying to.
EDUCATIONAL CERTIFICATES
When applying for Bachelor's programmes, you usually need to hold such school-leaving certificates that make you eligible to apply to higher education in your home country. You apply with your upper secondary school certificates, even if you have completed some higher education studies after that.
For Master's level, you need to hold a Bachelor's or an equal three-year undergraduate degree in a relevant field. It is not usually possible to apply to Master's level with 'certificate' or 'diploma' level qualifications.
When applying to Doctoral level studies, you need to have completed your Master's degree.
Copies of your original educational documents must usually be officially certified. You may also need to send in official translations of your certificates. It may also be possible to apply with pending qualifications. The required subjects and grades depend on the degree programme you're interested in.
Check all the details with the Admissions Services of the university/UAS you're applying to - what you need to send in, when, and where.
LANGUAGE REQUIREMENTS
For showing your English proficiency, IELTS and TOEFL are the most commonly accepted options, but there may be other alternatives, too. For example, many UAS Bachelor's do not necessarily require IELTS or TOEFL, instead they may test your English skills in connection with the entrance examination. Also, the institutions have exemption rules for those who have completed their previous education in certain English-speaking countries.
The English language requirements and test score deadlines can vary from one degree programme to another, so you should check the details with the university/UAS you're planning to apply to.
If you plan to study in Finnish or Swedish, have a peek at our FAQ section.
ENTRANCE EXAMINATIONS
Entrance examinations are often required for undergraduate entry, for UAS Bachelor's in particular. They are an important part of the student selection process, so if you are an eligible applicant, you are likely to be invited to an entrance exam. There may be some exceptions - some Bachelor's for example may base their student selection on other criteria than entrance examinations (motivation letter, SAT test score, etc.)
Entrance exams are field-specific, so their contents depend on the degree programme. The exams are usually arranged in Finland but some options for taking the exam abroad also exist, for example the FINNIPS network annually arranges them in some selected countries.
On applying to Master's level, entrance exams are not that common - but they may be required e.g. for some UAS Master's, or arts-related subjects.
Detailed information regarding the entrance exams is available directly from the UAS/university you're interested in.
WORK EXPERIENCE
The universities do not usually require work experience from their applicants. One notable exception however are the UAS Master's programmes, which are targeted for those already in the working life. To be an eligible applicant for an UAS Master's, you need to have gained at least three years of relevant work experience after your Bachelor's.
STUDENT SELECTION
Once the application period has closed, the universities start processing the applications. Your application is only taken into consideration, if you are an eligible candidate and have submitted all the required documents before the set deadlines. As described above, you may also be invited to an entrance examination.
The result announcement date depends on the institution, as each university/UAS independently selects their own students. You can usually find information on the student selection timetables on the Admissions Pages of the university or UAS you have applied to.
Student selection can be a competitive process. Eligibility in itself does not yet guarantee admission, and sometimes even a good candidate may eventually find that he/she is not among those admitted. This should not discourage you from applying, it's just something that you should be aware of.
If you are selected, the university/UAS will send you an official admission letter – you're in, congratulations! Remember to confirm your study place by the required date. For non-EU/EEA citizens, it is important to start the application procedure for your student residence permit as soon as possible after receiving the admission letter.
Visa Requirements:
If you're an EU/EEU student…
You won't need a visa or residence permit to study in Finland, however, you should register your residence with Mirgri, which is the Finnish Immigration Service if your stay exceeds 90 days. If your stay is expected to exceed a year, then you'll need to register with the Finnish Population System, which is a computerised national register.
If you're a Nordic citizen…
The same conditions for EU/EEU students apply for Nordic citizens, however, you will need to register your residence with the local registry office if your stay exceeds six months. Similarly, if your stay exceeds a year, then you'll be required to register this with the Finnish Population System.
If you're a non-EU/EEA citizen…
You will need to apply for a visa or student residency permit. Which one you apply for is dependent on the length of your stay.

For short stays
Short-term entry is for 90 days or less and this will require a visa dependent on your nationality. Finland has visa-waiving agreements with some countries, so it's worth checking this to confirm whether or not you need a visa. Short-term entry permits for Finland are particularly useful if you're taking an entrance exam or if you are involved in a course/exchange that lasts less than 90 days.
Student Residence Permit
Student exchange periods that exceed three months or admittance to a full degree programme will require a student residence permit. In order to gain one of these, you will need to have a valid passport and an admission letter from either a UAS or a Finnish university. Funding is vital so you will also be required to have suitable means of funding for your studies and valid insurance.
Though the start of the application process for a student residence permit can be done online, you may need to visit a Finnish embassy. For students residing in certain countries that do not have a Finnish embassy, this will mean travelling abroad.
This permit is usually granted for one year at a time. Before your permit expires, you will need to apply for an extension from Migri.
It's also worth noting that when you apply for an extended permit when your initial permit is about to expire, you must be in Finland when submitting your application. According to the Migri website, 'If you submit your application abroad, your application will be processed as an application for a first residence permit and the application will be subject to a processing fee for a first permit.'