University Detail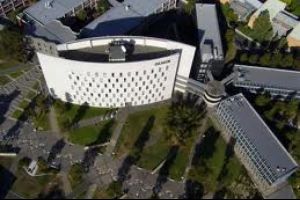 Deakin University
Austrilia

History
Established in 1974, Deakin was Victoria's fourth university and the first in regional Victoria. Deakin has been strengthened by a series of successful mergers with strong partners, each of whom has contributed significantly to our character and approach. Today, Deakin operates in a global, connected world with the digital economy influencing every aspect of our activities.
Study Area
Architecture and built environment
Arts
Business
Communication
Criminology
Creative arts
Education and teaching Engineering
Environment
Health
Information systems
Information technology
International studies and languages
Law
Medicine
Nursing and midwifery
Nutrition and dietetics
Optometry
Politics and policy
Property and real est
ate
Psychology
Science
Sport
Admission Requirements
International students have to meet special entry requirements. All students have to demonstrate proficiency in the English language and some courses have special academic entry requirements.

If the course you are applying for has any such prerequisites, you need to meet them all, and you need to have certified copies of relevant supporting documents as evidence ready, when you apply.
Academic Requirmments
Download this
English language requirements
visite here http://www.deakin.edu.au/future-students/international/apply-entry/english-req.php